During your Tanzanian safari, you have probably marvelled at the Ngorongoro Crater, explored the Serengeti and discovered the various national parks, each abundant with wildlife and memories. After all of this adventure, Gibb's Farm is a welcome haven of tranquillity and calm … the food, the view, the people, the peace and quiet, the walks, the gentle rhythms of the farm …
It is these experiences that make not only Tanzania but also Gibb's Farm so special. This is a country that lives on in your heart and memory long after you've experienced it for yourself. And what better way to remind yourself of the emotions you felt, the things you saw and the people you met along the way than with a memento from the Zawadi Boutique.
Zawadi means 'gifts' in Swahili
Our boutique (found near reception) has a curated selection of art, jewellery, leather products and crafts from East Africa as well as books, fabrics, and traditional souvenirs perfect to treat yourself or find a beautiful gift for loved ones back home. We also have many masks and artefacts from West & Central Africa, some are antique and collector's items. The large "mask wall" next to the reception desk showcases the many mask styles on offer.

Showcased in the gallery, the Gibb's Farm artists-in-residence programme welcomes East African artists to stay at the farm and create artwork both commissioned and of their own inspiration. Every 6 weeks, we welcome a new artist, so there is always something special to discover and someone exciting to meet. Learn about the artists' influences and inspiration and watch them create from a blank canvas – a piece taking shape before your eyes during your time with us. Looking for something in particular? Commission a special piece for that wall at home in need of some colour and flair.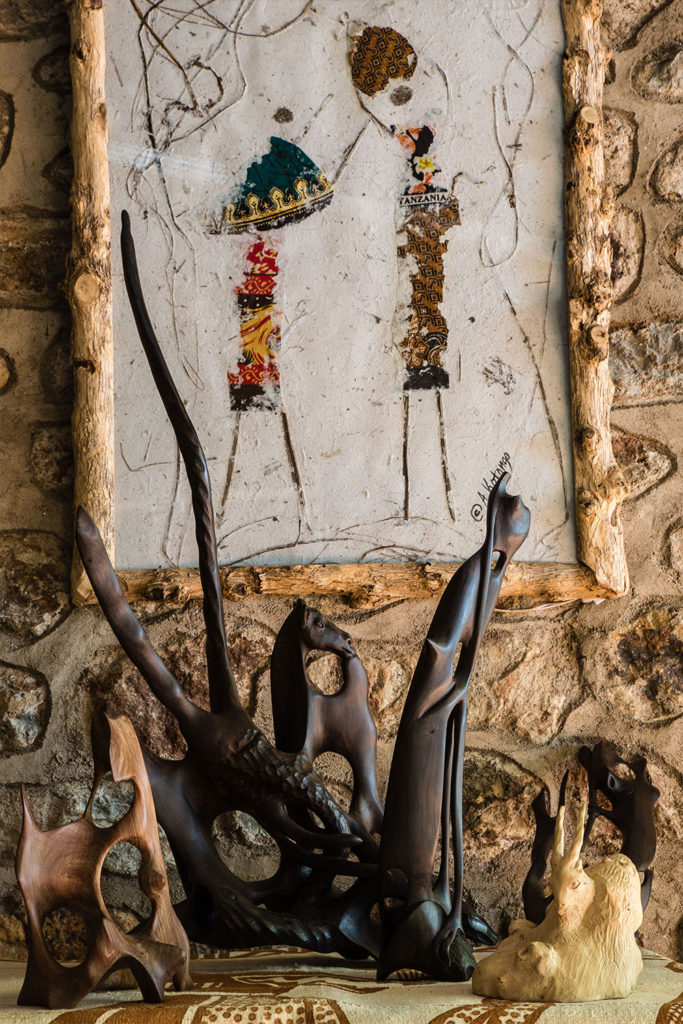 If wooden sculpture is more your style, our permanent wood carver, Abdul Hamedi, is available to do commissions during your stay. The boutique showcases a variety of intricately carved wooden sculptures in varying sizes. Some are small enough to carry in your hand luggage, while other larger pieces can be shipped to your door.
Also with us, Athumani Katongo is the resident paper recycler and creates paper pieces for the boutique. His signature is recycled paper inlaid with fabrics and banana fibre before drying. The distinctive style of art pieces includes books, cards, gift boxes and bags, as well as art pieces which can be framed in rustic coffee wood frames if need be.
One of Africa's most illustrious commodities is vibrant fabrics. In East Africa, kitenge and kanga are styles printed in various colours and designs. Traditionally, kitenge is a more formal fabric used to make beautiful clothing. Kanga can be used for various things from skirts to headwraps, aprons, potholders or towels, and much more. A bit too bold for you? Go for the striking Maasai shuka, a traditional fabric originating in East Africa and worn by the Maasai people. This gorgeous cloth is affectionately known as the "African blanket." Ask the team at Gibb's Farm to show you how to wrap it around you.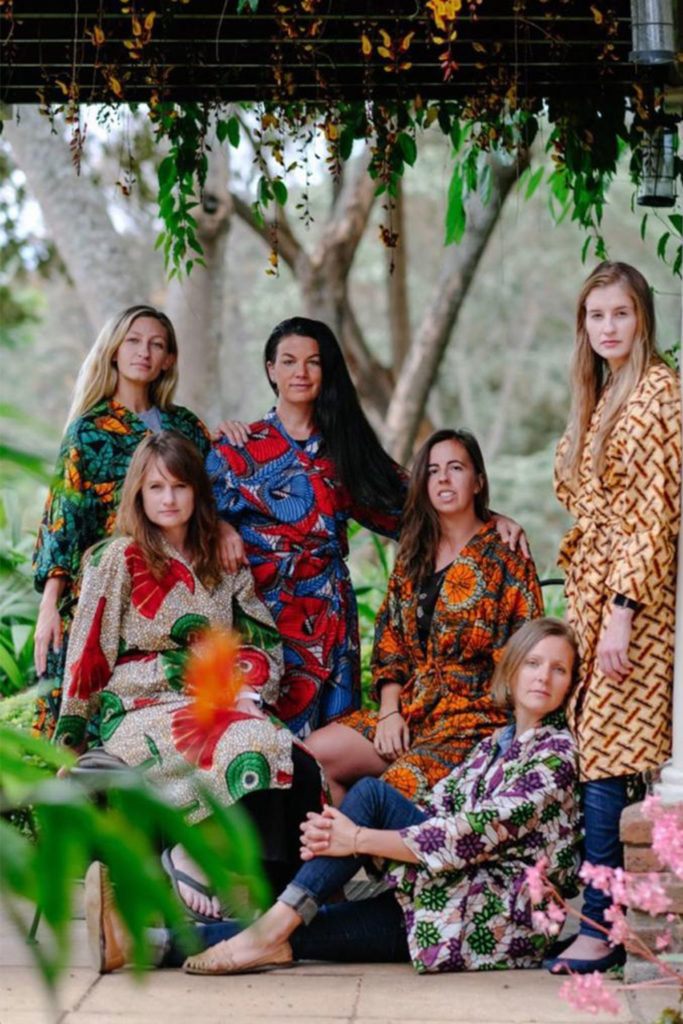 Our bathrobes in the rooms are custom made in kitenge fabric in vibrant bright colours, these bathrobes are very popular and are also for sale in the shop.
Image by Grayce Holcomb
Finish off your new style with a striking piece of jewellery. The boutique has beautiful beaded Maasai pieces from Sidai, a locally owned and run company, as well as antique trade bead pieces made by a jeweller in Kenya.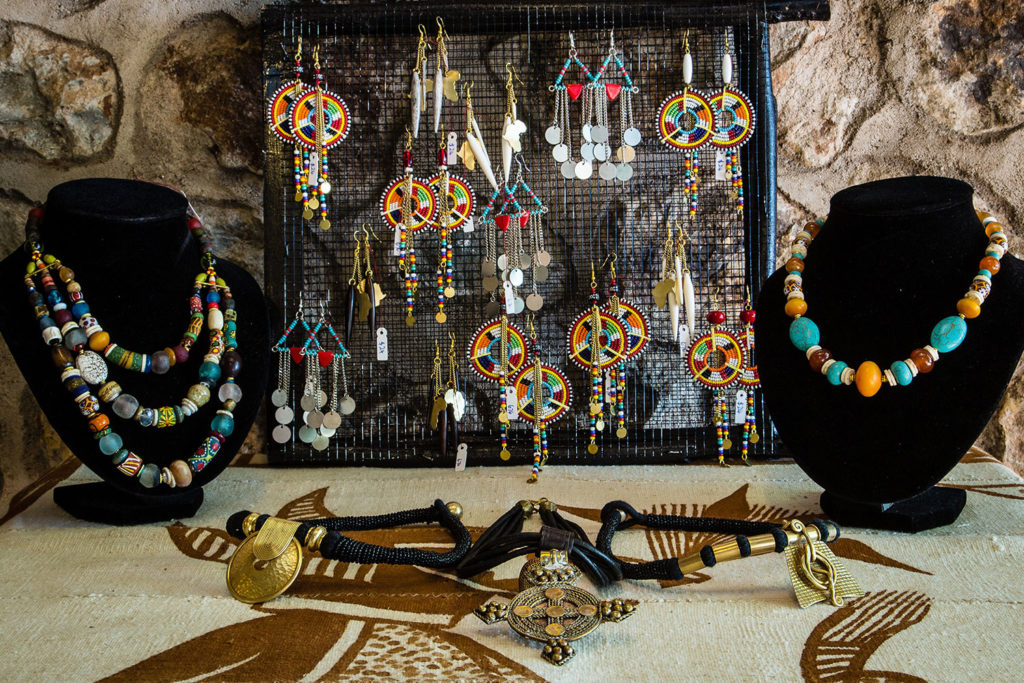 The art, jewellery, crafts, souvenirs and fabrics found at Zawadi are alive with colour. Each piece has been hand selected to convey the vibrancy of the people in East Africa, and will instantly transport you back to your time in Tanzania at Gibb's Farm.