Can anyone ever turn down a scoop of rich and creamy homemade vanilla ice cream? We don't want to brag, but as far as vanilla ice cream recipes go, this one is the best. Our no-churn vanilla ice cream is surprisingly easy and incredibly delicious. Trust us, this recipe is totally back-pocket-worthy.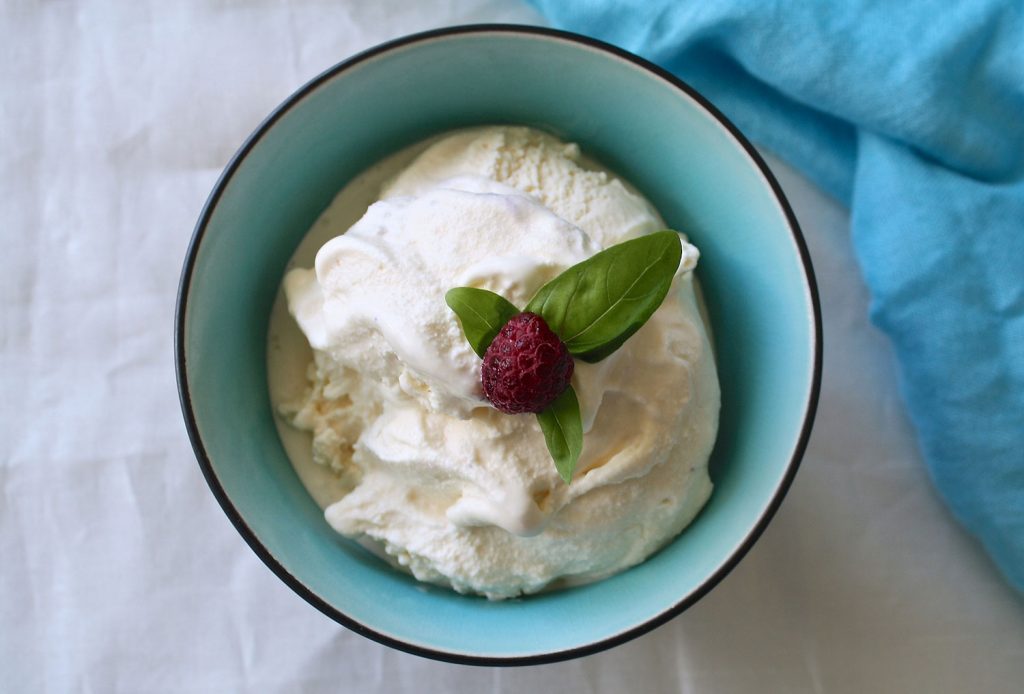 6 Egg yolks
3 Whole eggs
210g Castor sugar
2 Vanilla pods
2 tsp Vanilla essence
750g Full cream
1 leaf gelatine
Whip farm-fresh cream until it forms soft peaks. Set it aside in the refrigerator whilst you prepare the other ingredients.
Split the Vanilla pods lengthwise, but at this stage, leave the seeds in.
Crack the eggs into a stainless steel bowl and whisk them together. Add the castor sugar and the split vanilla pods. Bring a pot of water to simmer and place the stainless-steel bowl of eggs and vanilla into the pot without touching the water. Whisk the eggs with vanilla pods to 63'C then remove the stainless-steel bowl from the pot and continue to whisk the egg mix until it is cold.
Soften the gelatine leaf by soaking it in cold water. Squeeze out the softened gelatine and place in a bowl. Take the whipped cream from the refrigerator and add the cream to the gelatine, one spoonful at a time. Mix well after each spoonful to ensure that no lumps form in the cream mix.
Scrape the seeds from the vanilla pods into the egg mixture and set the empty pods to one side.
Gently fold the whipped cream mixture into the whisked eggs mix – do this gradually to avoid lumps.
Once the mix has been combined, pour it into a clean, dry plastic container with a lid and freeze for 24 hours. This makes approximately 1 litre of ice cream.
Simple berry compote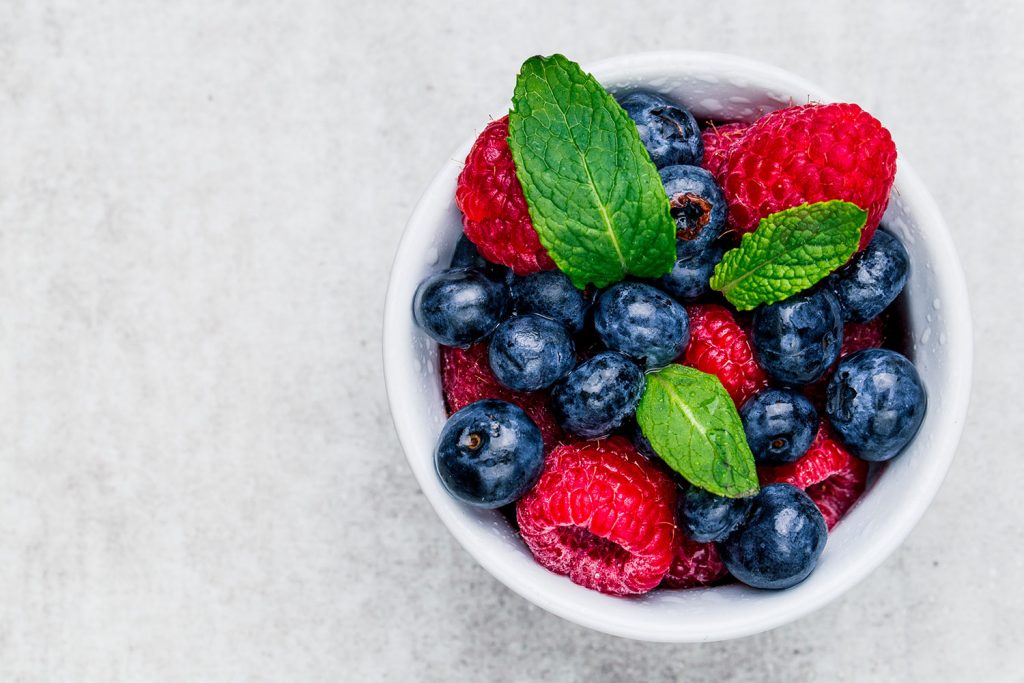 Sugar Syrup
1 cup Water
½ cup Castor sugar
1 star Anise or you may use the rinsed off vanilla pod that you used in the ice cream
½ a lemon
Combine all of the ingredients for the sugar syrup in a saucepan and over medium heat, wait for it to boil until all of the sugar is dissolved. Strain and allow to cool.
Take 2 cups of your favourite berries and pour the cooled sugar syrup over them. Allow to stand for at least 4 hours. The berries will stay plump and firm. Serve scoops of your vanilla ice cream with a generous topping of the berry compote.