Chef Vasti shared her stuffed pumpkin flower recipe! This dish is popular with our guests and now you can make it at home.
Stuffed Pumpkin Flowers
Ingredients:
10 large pumpkin flowers (fresh, firm flowers)
250g soft cheese: cottage cheese, ricotta cheese or soft cream cheese (high-fat content like mascarpone and firm cream cheese like Philadelphia is not recommended)
30ml good quality parmesan cheese, finely grated
Finely grated zest of 1 lime
30ml fresh mixed herbs, finely chopped (Italian parsley, thyme, sage and chives)
2ml paprika
Salt and black pepper to taste
2 eggs, beaten
250ml breadcrumbs (or flour, panko crumbs, gluten-free flour, chickpea flour or coconut)
Cooking for frying (or use an air fryer)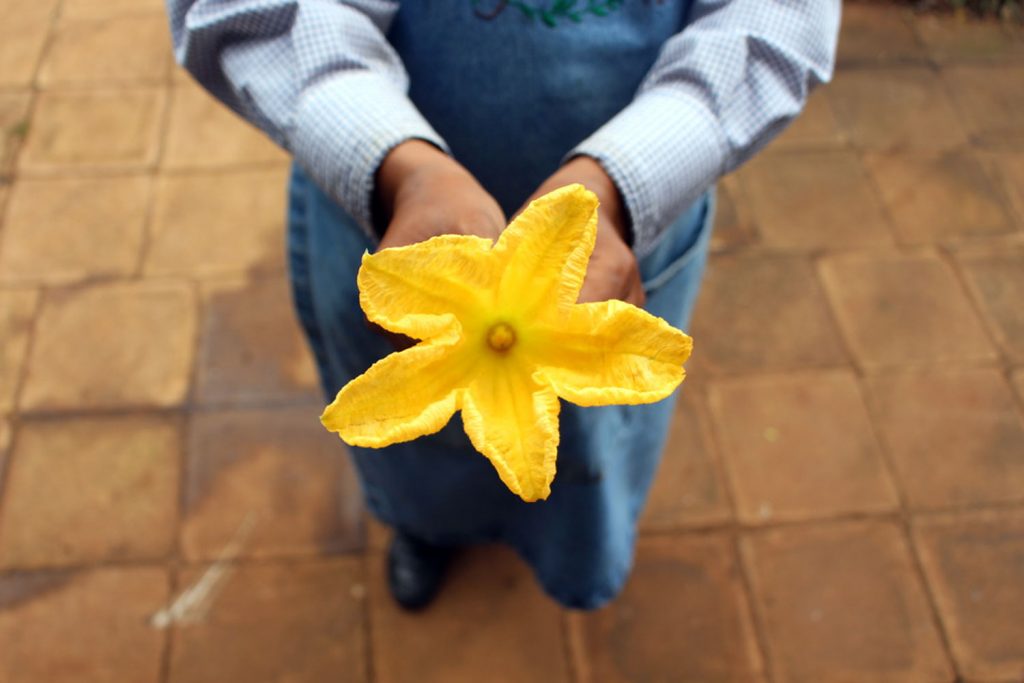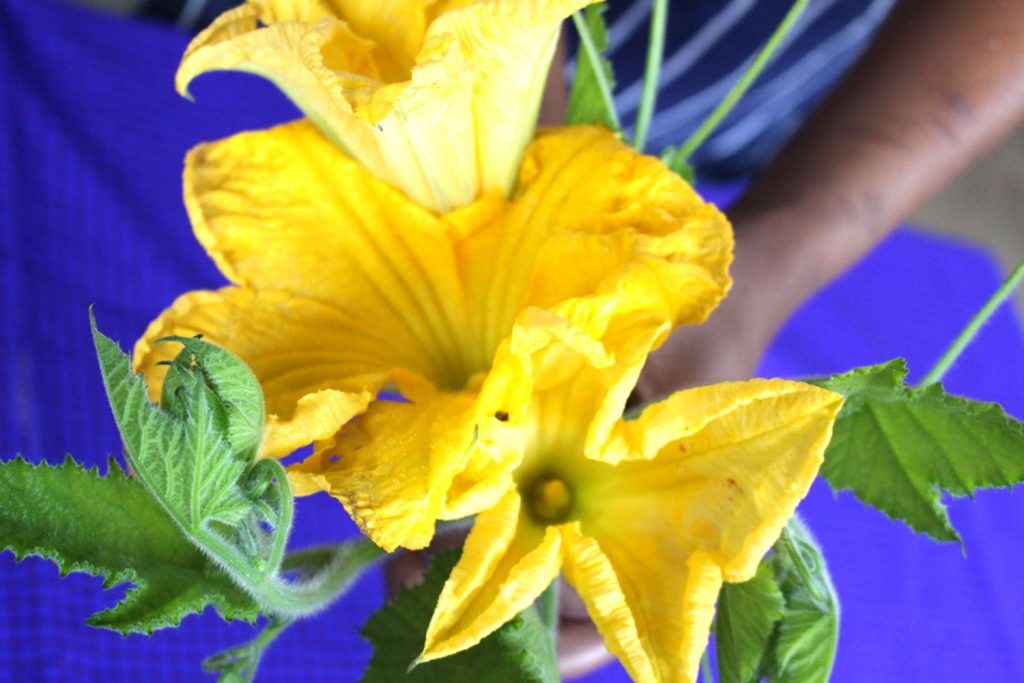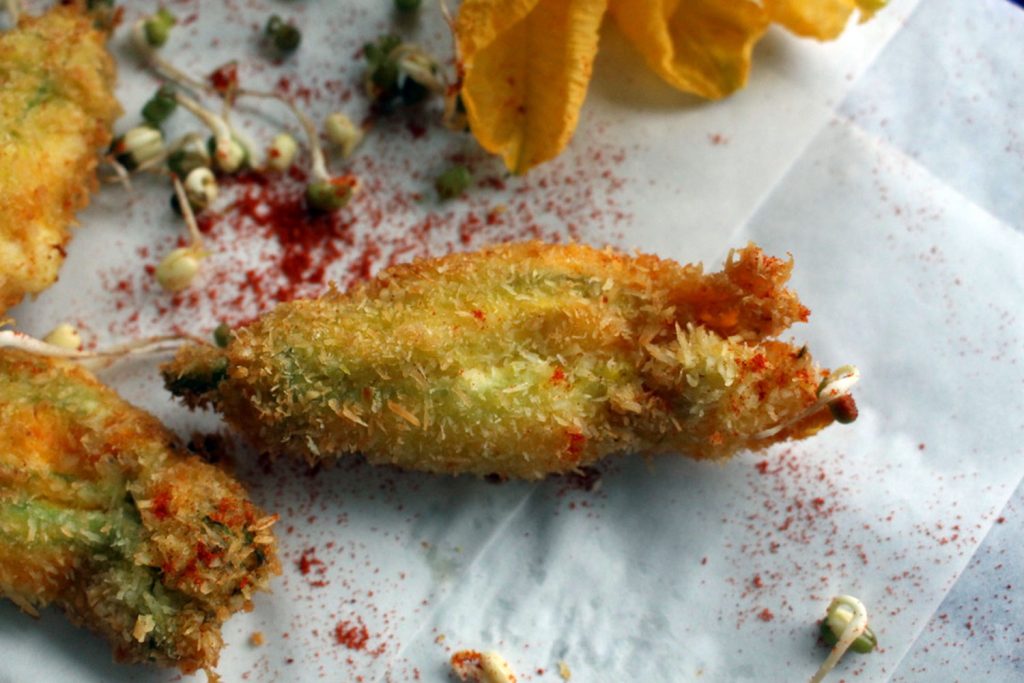 Method:
Check that the pumpkin flowers are clean, inside, and out, or carefully rinse, taking care not to break them.  Leave them upside down on kitchen paper to dry for a few minutes in a cool place so they don't wilt.
Prepare the filling by scooping the soft cheese in a suitable small mixing bowl and season it with parmesan cheese, lime zest, mixed herbs, paprika, salt and pepper.
Using a piping bag, pipe the filling into each flower to fill it three-quarters full.
Close the top petals by brushing them with a little egg and carefully twisting them together.  If this step is causing problems, also dust a little flour or cornflour over the egg to make it stickier and help the ends to close.
Place the flowers in the fridge for 10 minutes to rest before coating them.
For easy coating, dip each flower in egg, shake the excess off and roll in breadcrumbs.  Leave to rest for 5 minutes before frying.
Serve flowers with homemade tomato sauce, chutney, or your favourite dipping sauce.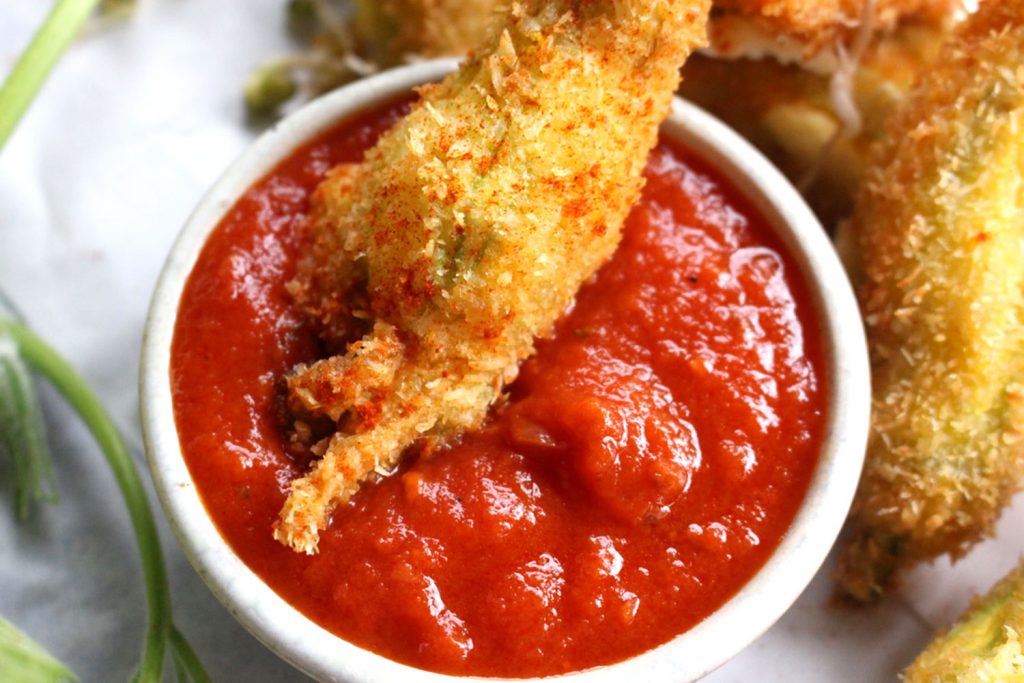 Want more inspiration? Find more tasty recipes on our blog.