One of the topics we are most often asked about here at Gibb's Farm is about giving back. Guests who have engaged with the community ask us "how do I help?"
The people and communities of Tanzania are very hospitable and welcome you to experience their way of life, their schools, places of worship and local community activities. Often guests who have engaged with this experience ask us how and what can they do to assist with the local communities. So we have put together a few of the dos and don'ts of giving. This is based on our experience both here and abroad.
There are a lot of opportunities for community engagement in Tanzania. Some of these are beneficial and educational to both the guests and the community. There are also many non-profits in Tanzania. Some are better than others.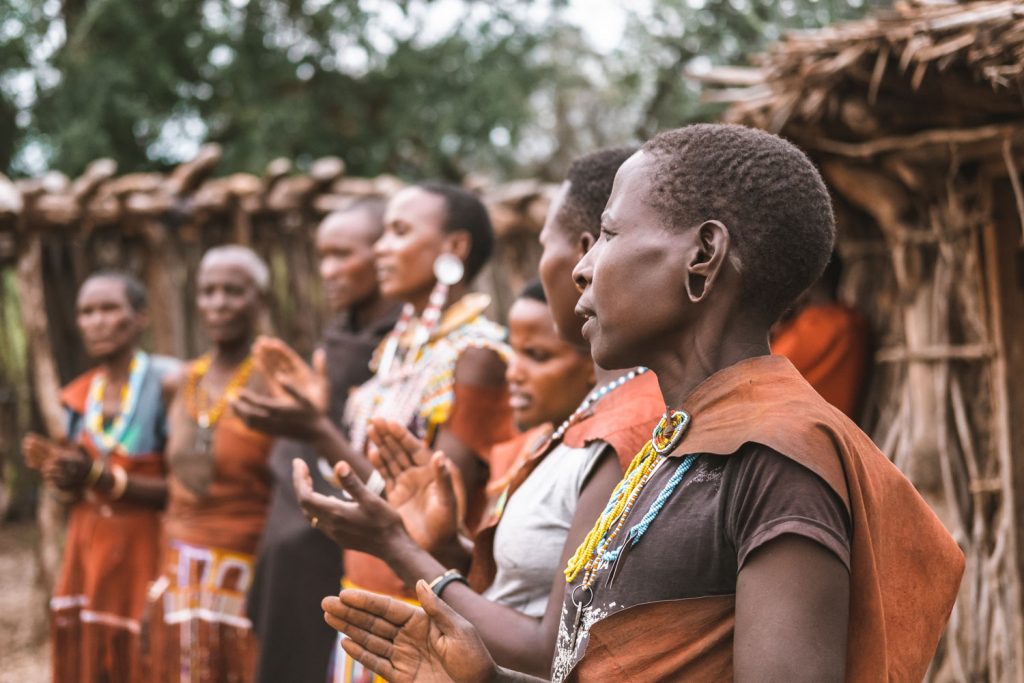 Guide to giving
Do – let your travel agent know if you want to include an interactive experience in your itinerary. This way it can be built into your program and your visit will be planned. Which is less disruptive for schools/communities and ensures that you are given an authentic experience where you will be welcomed.
Do – some research on different community projects and activities that are in the areas you will be visiting so that you may advise your travel agent of what you are interested in and would like to have included. There are many different projects from orphanages, care facilities and schools for children. Small and medium community businesses like Shanga Glass, Sidai Jewelry, Rift Valley Women's Group that produces goods and services. There are also agriculture and farming organisations, and religious community support programs.
Do – take a small amount of cash with you to purchase items that are being produced in the community. This encourages a creative industry and an ongoing source of income.
Do – ask questions and engage, listen and learn. The chance to have social interaction with the people of Tanzania can really enhance your experience of this country.
Do – make a donation. If you want to make a donation on the completion of your safari, research the non-profit to make sure that they are legitimate. All non-profits should be registered and should be able to provide you with details about their activities, their board members, tax returns and, upon request, their finances and minutes of the annual general meetings.
Do not – hand out cash or sweets when visiting a community. This encourages begging and teaches that putting a hand out will be rewarded rather than rewarding for work.
Do not – stop spontaneously with a driver/guide to visit a community group where you are not expected and may cause disruption or put you in an uncomfortable position.
Do not – give a donation directly to a headteacher or community leader. It is better to make a payment directly to a bank account of a well-reputed, transparent, legitimate, not for profit and stipulate where and what you would like the funds to support.
Read also: Helping hands safari
Give back at Gibb's Farm
We are in the hospitality business and not a nonprofit organization. However, if you want to visit a local school or community in the vicinity of Gibb's Farm when you are here, we are able to arrange this. We have carpenters on the property who are able to build school desks which you may pay for and donate to the school of your choice. This needs to be pre-arranged, as we need a few days to build the desk.
In addition, we support local community groups by purchasing Tanzanian-made items to decorate our restaurant and rooms, and to sell in our boutique. Gibb's Farm also supports and works with well-established, not for profit –  Focus of Tanzania Communities as our charity of choice.