At the start of December Nick and Sally Cooper joined the Gibb's Farm family from the Cook Islands as our new management couple. They take over from Gerd and Lee-Anne and are excited to continue building upon the legacy founded by Margaret Gibb those many years ago.
We sat down with our new managers for a quick Q&A session in our beautiful garden.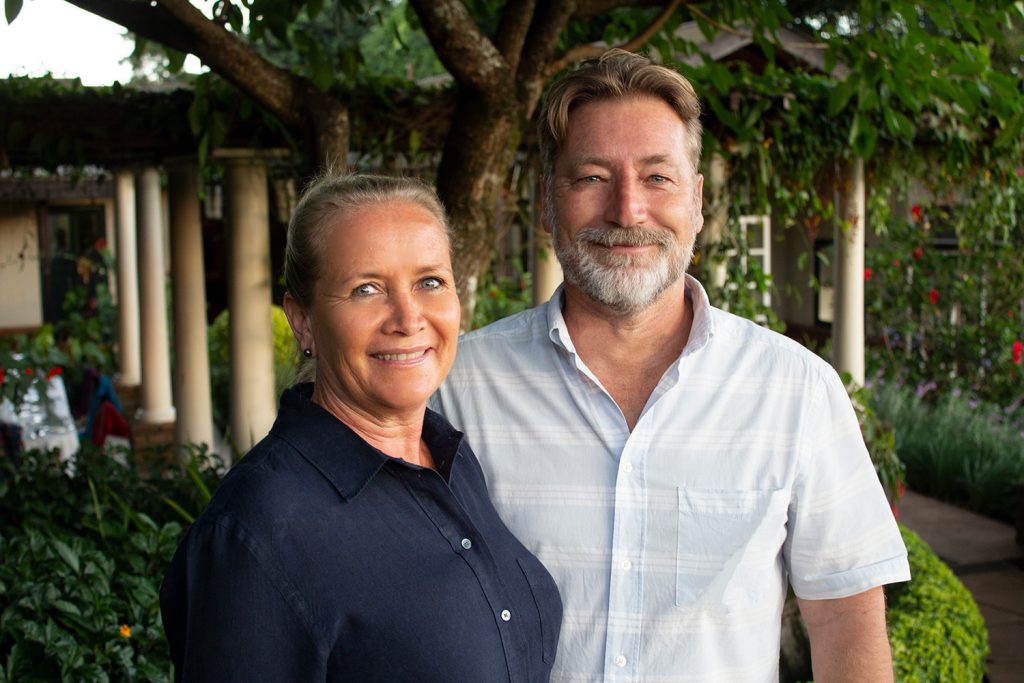 Q: Tell us a bit about yourselves…
A: We met in Moorea, Tahiti, scuba diving with sharks almost 30 years ago, and have been travelling the world and working in tourism, ever since.
Q: Where did you study?
A: We both have a Masters in Tourism Management from the University of Canberra, Australia. Nick also has an MBA and Sally is a qualified project manager (a powerful combo for us, as we have many plans for the future!).

Q: Where did you work previously?
A: We have worked as a management couple in many remote destinations, but this is our first time on the African continent. We have spent time in Belize, the Cook Islands, Fiji and New Zealand managing various 5-star properties and villas, as well as contributing to tourism boards in Belize and Fiji.
Q: What is your vision for Gibb's Farm?
A: With a strong foundation in wellness, food and beverage, as well as experiential properties, we are set to build upon the Gibb's Farm legacy as a sanctuary for the senses and a nourishing haven.
Q: What drew you to Tanzania?
A: We have always wanted to visit Africa. Tanzania has always seemed so diverse, exciting and exotic, so when opportunity knocked, we jumped at the chance.
Q: Biggest lesson learned since you arrived?
A: Africa is not always hot. You may experience four seasons in one day.
Q: Any top tips for guests visiting Africa for the first time?
A: Invest in good camera equipment and take the time to get familiar with it before you travel – you do not want to miss out on capturing those special moments.
Q: 5 must-pack travel essentials you're glad you brought with you?
A: Light, quick-dry layering clothing, wet wipes, a water-resistant backpack, good camera, binoculars and good polarized sunglasses.
Q: Favourite meal at Gibb's Farm so far?
A: We love the farm-fresh lunches which are served buffet style – there is such a variety of salads from which to choose.
Q: What do you love most about Gibb's Farm?
A: We have joined an amazing team. The farm is an incredible environment in which to live and work. We have been blown away by Ngorongoro Crater and Conservation Area with the diverse and abundant wildlife.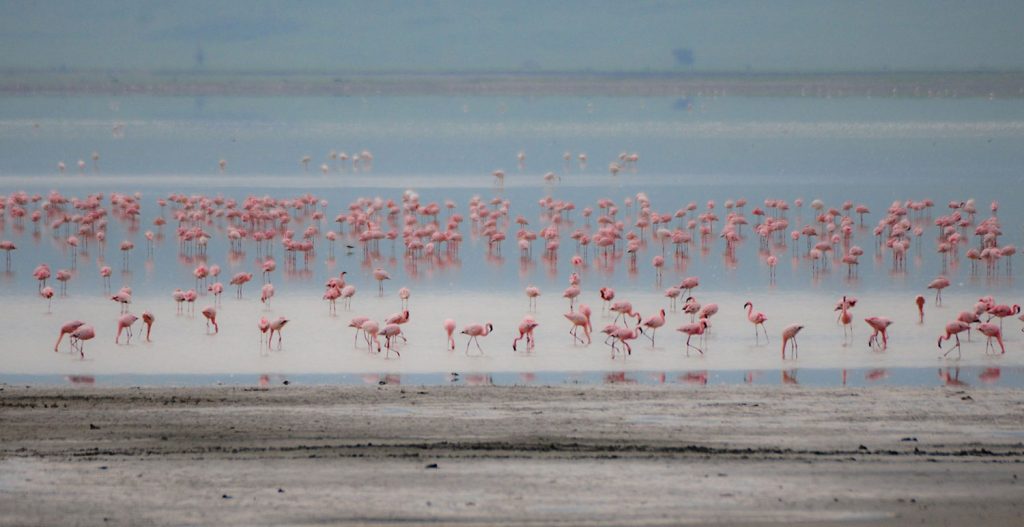 Q: What can we expect to change?
A: pole pole as they say here … we are not in a rush to change anything yet. There are plans to install a spa and wellness centre, a second dining location, and, in time, to develop two cottages in a similar design to Bustani House.
Q: Best moment so far?
A: Walking into a cottage for the first time was like coming home. After 36 hours of flying and then a three-hour drive, we entered a serene and warm cottage with stunning views over the farm. Our first trip into Ngorongoro was pretty amazing as well. You can understand why people come from all over the world to experience Tanzania.