So often our guests say that they can taste the difference between our fruit and vegetables all coming straight from the farm to the table.
Many people took up growing their own food during lockdowns and with rising food costs around the world, as well as food shortages from transport disruptions, it is probably a good time to give it a go.
Growing your own food is very rewarding. There is nothing quite as delicious as crops fresh from a garden that you have grown. Additionally, it can improve your physical and mental health, as well as improve the environment.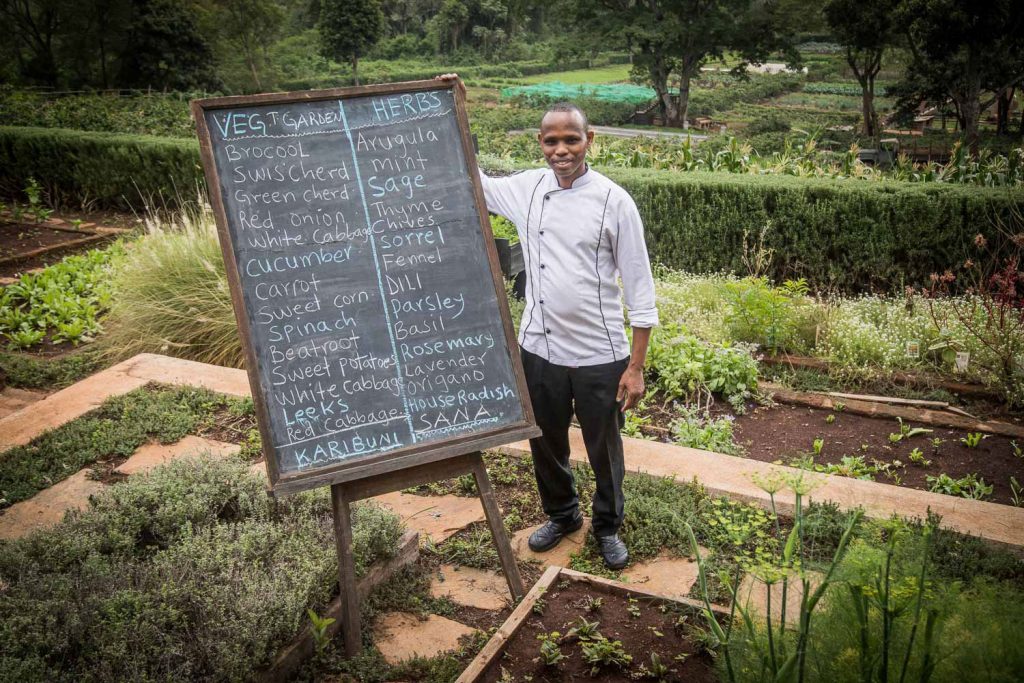 Homegrown is more nutritious
When growing your own crops, your diet is more diverse and healthier, packed with vitamins, minerals and antioxidants. Food in its rawest, freshest form is not only the tastiest way to enjoy it but also the most nutritional.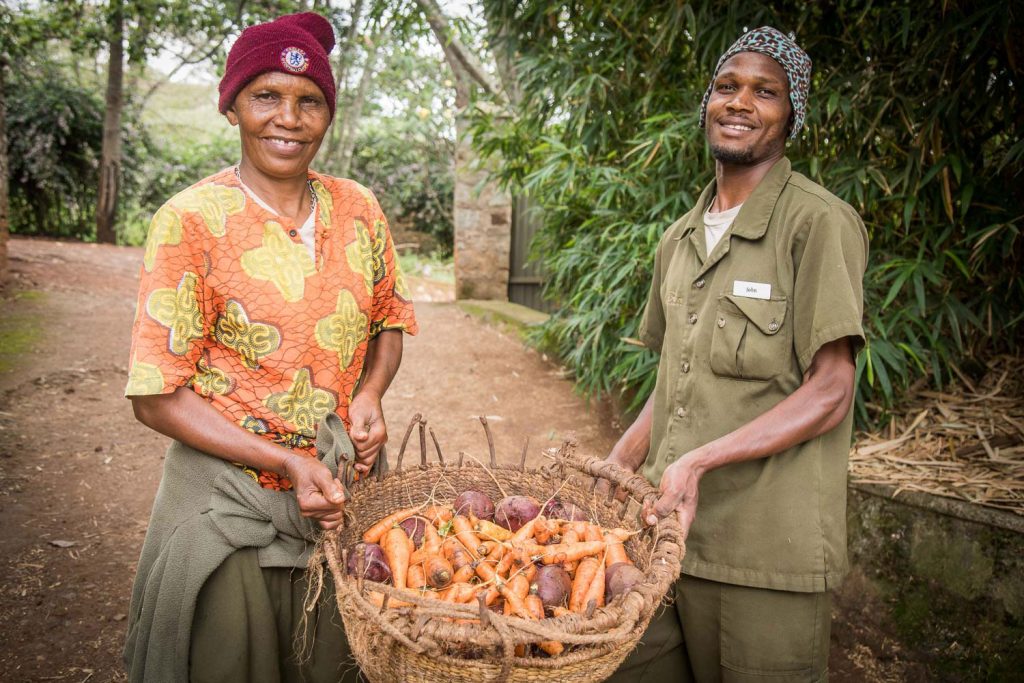 Gardening is active
Gardening gets you outside enjoying the fresh air and physical activity. Gardening helps to improve cardiac health and immunity, reduces stress, and improves flexibility and body strength.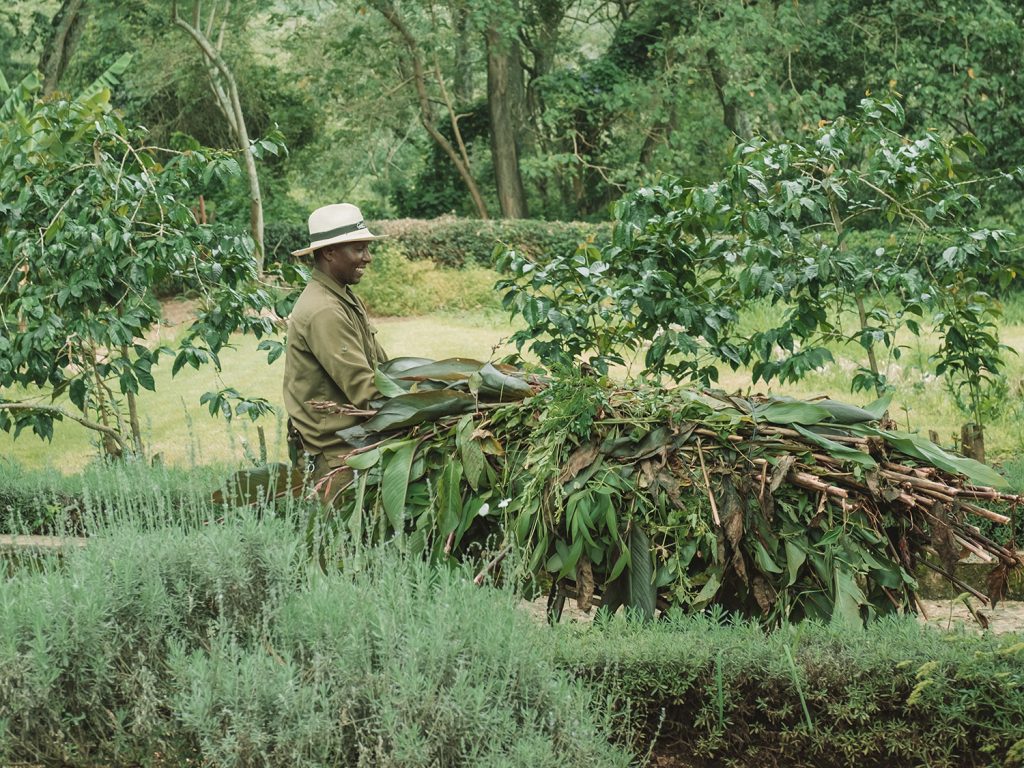 Sunshine vitamin
Gardening is a great way to absorb vitamin D the sunshine vitamin.
Save money
By spending a few dollars on seeds, plants, and supplies in the spring, you will produce vegetables that will yield pounds of produce in summer.
Better for the environment
Growing your own food would help reduce the reliance on this transportation that is harming the environment. Also, by growing your own food, you are not using chemicals or pesticides that can harm the environment.
According to Pius, our Coffee and Produce Manager, getting started is easier than you think. Here is his guide to getting started.
Grow your own
Choose the best spot – this may be pots on your balcony, an area in your garden or raised garden beds or perhaps there is a community allotment nearby.
Plan – fruit and vegetables have a growing season. Seeds will indicate the best time for planting in order to harvest when ripe and delicious. Make a growing diary or calendar and mark in the dates to sow and harvest.
Variety – select a variety of seeds for growing so that you can see what grows best in your area and it also yields at different times.
Prepare your soil – check your soil to see if it is clay bases, sandy, dry or wet and then add organic compost to prepare it for your chosen fruits and vegetables.
Sow – there are a variety of planting methods from seeds to seedlings or plug plants – do some research or check in with your garden centre to choose which method of sowing plants is best for you.
Water – plants need water and sunlight for photosynthesis – this is the process that helps them grow. Some plants need more water than others so monitor vigilantly and the best time for watering is early morning and late afternoon when the sun isn't so strong.
Cover up – some fruits need cover to protect them from frost and birds and insects – like strawberries! We use mesh as it is breathable. Polyurethane is good to prevent frost damage.
Harvest and enjoy!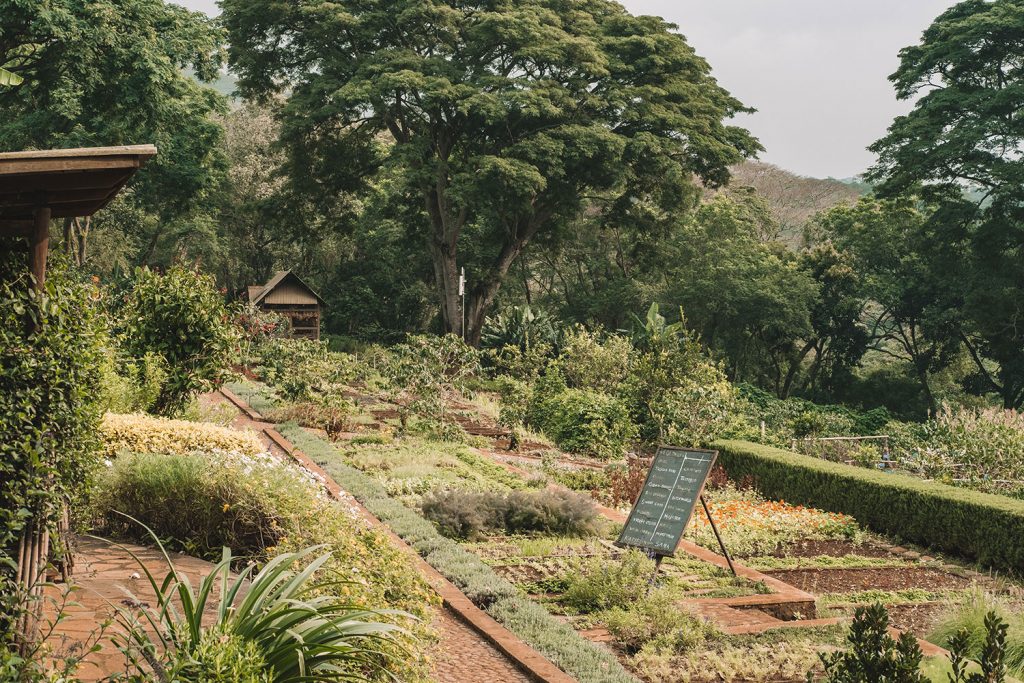 Need some inspiration? Vasti, our talented chef, loves using our fresh and organic vegetables, herbs and fruit in her dishes. She has shared her recipes on our blog!