Did you know our coffee chocolate brownies are the best you will ever taste? Chef Vasti has shared her crowd-pleasing recipe for you to make at home! They are incredibly popular with our guests, and we are sure they will be a hit with yours.
The coffee in this recipe goes a long way in enhancing the flavour of the brownie because coffee makes the brownie taste richer in chocolate. And, it gives you a boost of caffeine. Which is never a bad thing!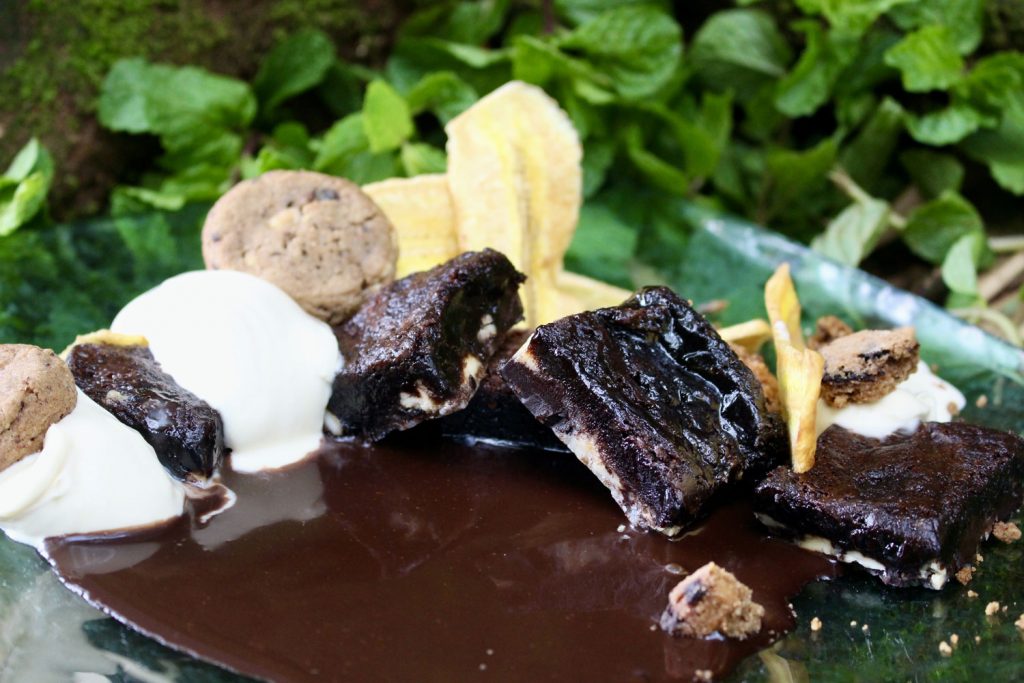 Chocolate Coffee Brownies
Ingredients:
400g butter (or hard margarine)
600g good quality dark chocolate
6 eggs
45ml coffee grounds
10ml vanilla essence
450g white or brown sugar
240g cake flour
15ml baking powder
5ml salt
750ml dark chocolate chips (or half white and half dark chocolate chips)
Method:
Line a medium roasting pan with margarine and baking paper. Spray the inside of the lined pan with non-stick cooking spray directly on the paper. Set the oven to 170 degrees Celsius.
Melt the butter and dark chocolate (not the chips) in the microwave and mix well. Take care to keep the mixture at a low temperature and never bubbling hot.
Add all other ingredients, except the chocolate chips, and mix well.
Mix the chocolate chips in last.
Pour the mixture into the prepared baking dish and bake for 30 to 45 minutes. The brownie must be hot throughout but still be very runny in the centre. The edges must have formed a crust.
Remove the brownie from the oven and set it aside to cool down to room temperature.  Place the brownie in the fridge overnight and allow it to firm up.
Cut the brownie into preferred shapes and store it in the freezer or in an airtight container in the fridge. 
Allow the brownies to reach room temperature before they are eaten.
Want to try out more of our recipes? Check out our From our Kitchen section on our blog.