This recipe is vegetarian and utilises the entire carrot from the top to the tip. It is a great recipe for spring carrots, and it may easily be adjusted to be vegan as well.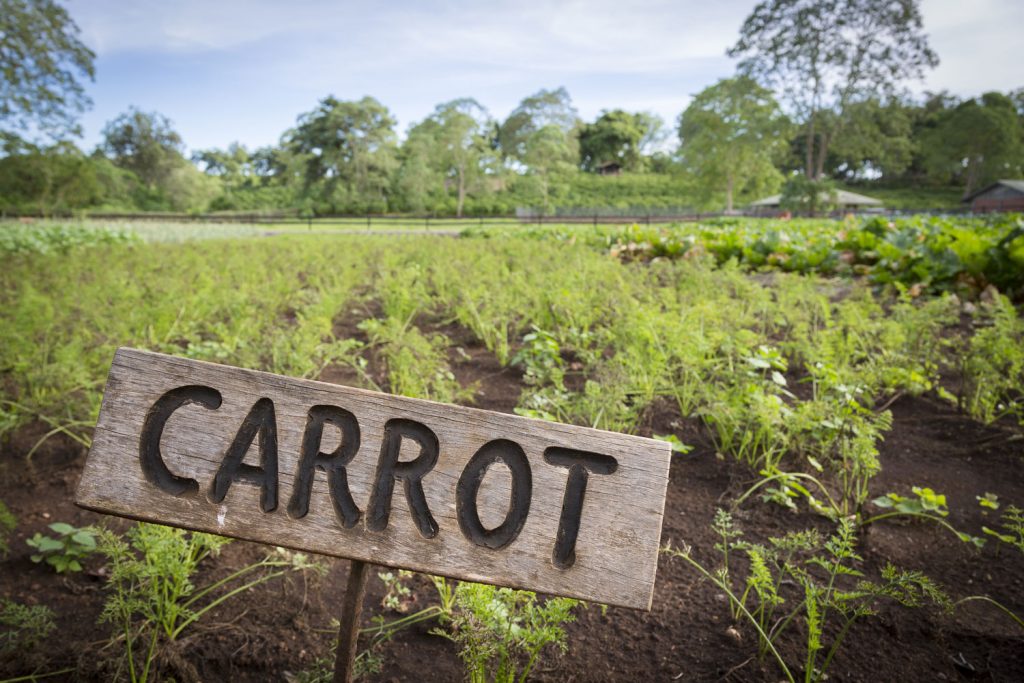 Pasta with Carrot Top Pesto and Grilled Baby Carrots
Ingredients
250 g Pasta, cooked al dente (cover and set aside)
For Pesto
500 ml Baby or New Carrot Top Leaves, Stalks removed
50 ml Almonds (or any other mild flavoured nut)
30 ml Lemon Juice
150 ml Parmesan Cheese, freshly grated
150 ml blended Olive Oil (or other mild flavoured oil – canola, avocado, sunflower)
Salt and Black Pepper to taste
For grilled Baby Carrots
20 Baby Carrots with stalks
60 ml Cooking Oil for grilling
20 ml Castor Sugar
Salt and Black Pepper to taste
Extra freshly grated Parmesan Cheese, edible flowers and fresh carrot top leaves to complete the dish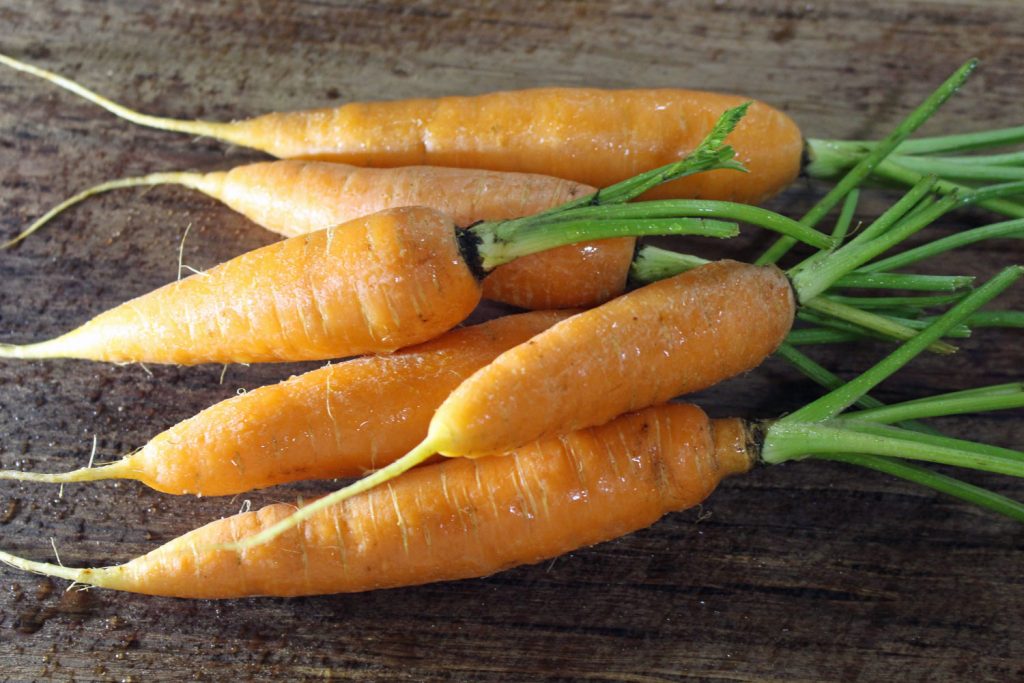 Method:
To make the Pesto
Add all pesto ingredients into the bowl of a food processor and pulse to break up the large pieces.
Blend on medium speed to form a smooth and emulsified pesto.  Stop once or twice during this process to scrape down the sides of the bowl and blend again. 
Season with salt and Pepper.
If the oil splits out of the pesto, use a little more lemon juice to help the pesto emulsify.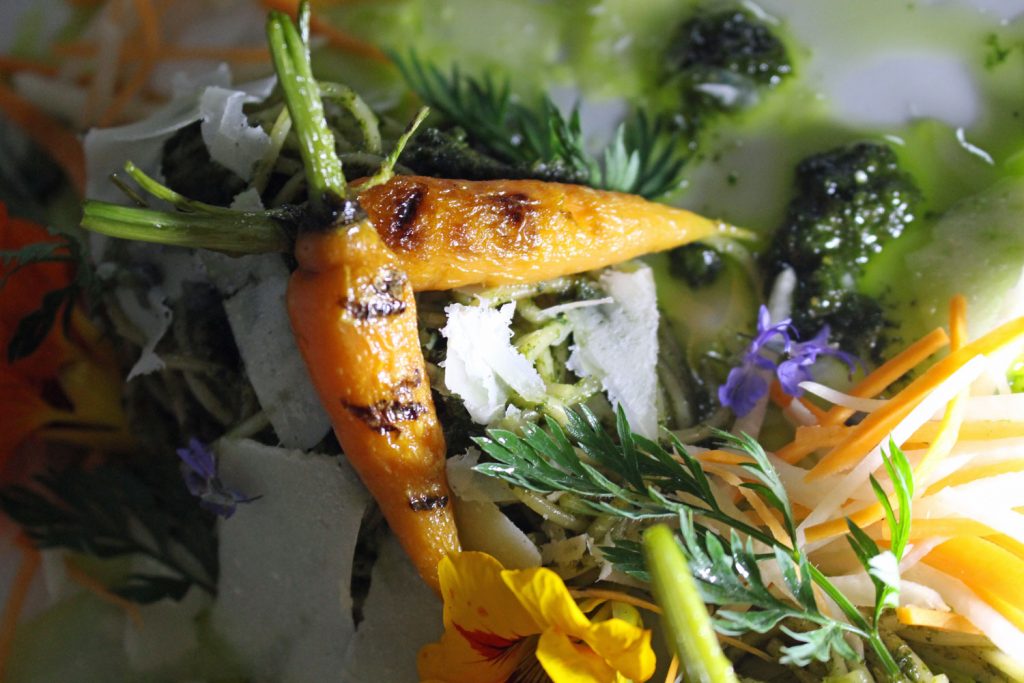 To grill the Baby Carrots
Trim the baby carrots, leaving 2 inches of the stalks attached for garnishing purposes.  Do not peel them but rinse them well to get rid of any soil and dirt. 
Blanch the baby carrots for 1 minute in salted, boiling water.  After straining them, dip them into an ice bath to stop the cooking process. 
Heat a grill pan and drizzle with oil.  Sprinkle the castor sugar evenly over the carrots and grill them on all sides.  Do not overcook.
Finish the pasta by warming the pesto in a saucepan over low to medium heat.   
Toss the pasta in the warmed pesto until the pasta is warm and coated with pesto. 
Dish the pasta in bowls and sprinkle with parmesan cheese.  
Arrange the grilled carrots on top and garnish with more fresh carrot top leaves, edible flowers, or freshly shredded carrot julienne.