World Mental Health Day is on 10 October, and this year it is particularly important as a result of the COVID-19 pandemic. The past months have brought many challenges – social isolation measures have had a profound impact on the psychological and mental wellbeing of individuals across society.
The World Health Organization says that it is normal and natural to experience some level of emotional discomfort given the spread of COVID-19 and its impact on our lives. This is expected given the ambiguity and uncertainty of the situation. In times of stress, you may experience frustration, shock, sadness, anxiety, anger, guilt or grief of losing a loved one, sometimes without being able to say goodbye.
Gibb's Farm – Sanctuary of the senses
At Gibb's Farm, our sanctuary of the senses, we are celebrating October with raising awareness of mental health as an aspect of holistic health and wellbeing. We believe in seeking to balance the various aspects of the whole person. These aspects are physical, emotional, mental, and spiritual. This broader approach to health involves the integration of all of these aspects and is an ongoing process.
Mental health requires positive thoughts and intentions. Positive self-image and attitude. The spiritual requires inner calmness and the emotional the need for love, compassion, forgiveness and happiness. The physical requires good nutrition and enjoyable exercise with adequate rest.
Wellness starts from within this World Mental Health Day
Healthy, farm cuisine prepared fresh daily by attentive, gracious hands is the essence of our food philosophy. Organic farm-to-table dining inspires the senses and ignites the soul to restore and replenish your well-being. All of our fresh fruit, vegetables and herbs are freshly picked daily from our organic gardens and meat is sourced from local, sustainably-raised farms. Fresh milk, cream and baked delicacies create balance for nutritious and sumptuous menus and during this quiet time our team have been perfecting kombucha and probiotic yoghurts and kefirs for internal balance. It is especially important at this time to seek out the freshest, most natural and if possible organic ingredients.

The tranquil surroundings at Gibb's Farm allow the mind to be still and reflect uninterrupted. We are lucky as there are over 30 scenic acres at Gibb's Farm with a variety of coffee plantation, agriculture and landscaped grounds dating back 100 years. Taking the time to sit and still yourself whilst engaging with nature has an incredible calming effect.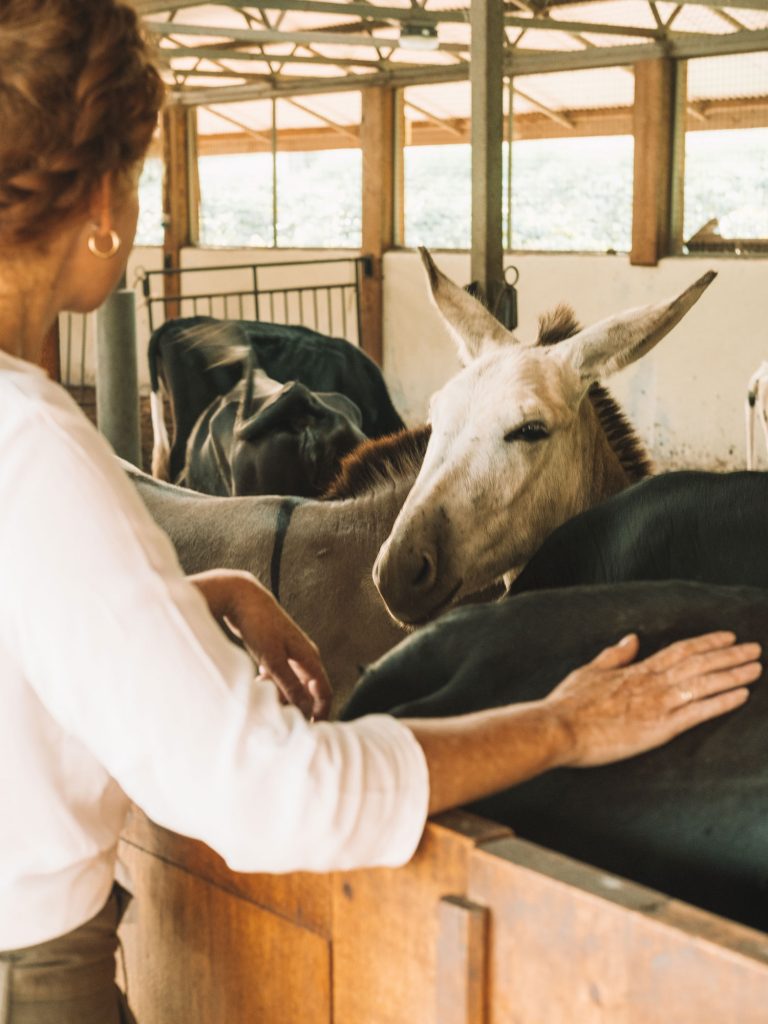 Animals help with depression, anxiety, and stress. The first scientific study about the positive effect of animals on humans was published more than 30 years ago.
The positive correlation between animals and mental health is undeniable. The bonds between humans and animals are powerful.
Animals provide companionship and ease loneliness. Moreover, pets bring us joy and unconditional love. Children, adolescents, adults, and seniors all find joy in their pets. Therefore, pets and mental health go hand in hand. At this time on the farm, we have many young farm animals and our guests are encouraged to pet, feed and interact with them.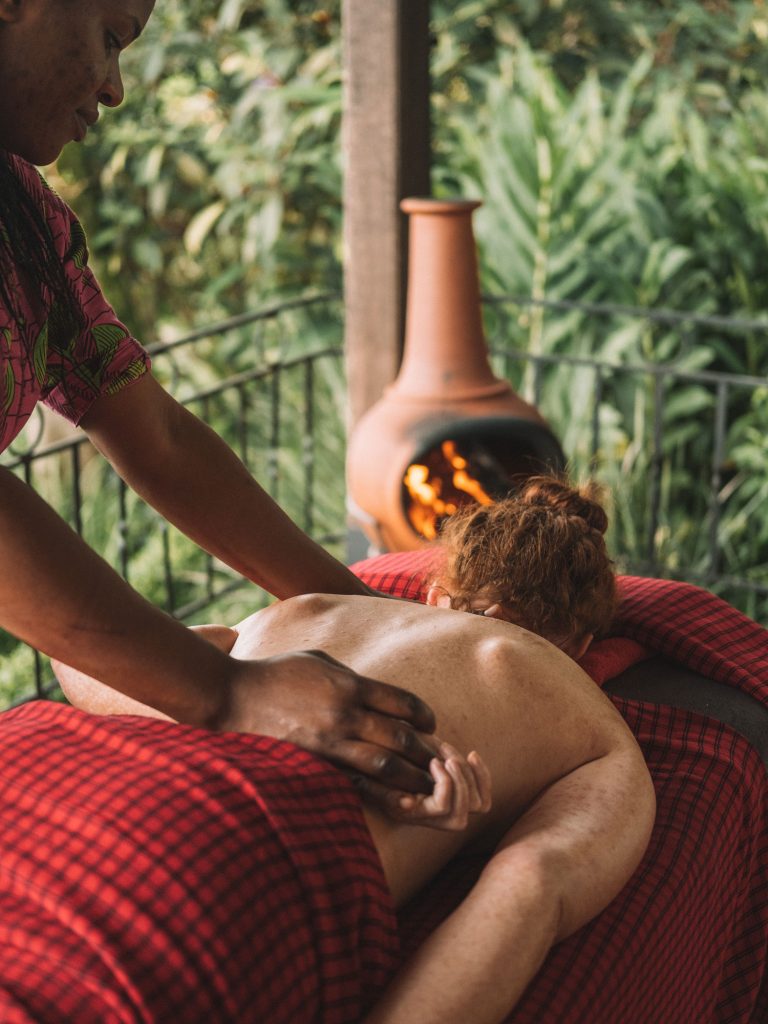 There is perhaps nothing grander than the peace of nature to restore one's equilibrium. Gibb's Farm takes a holistic approach to wellbeing as a sanctuary for the senses.
Unwind with a choice of revitalising wellness treatments refresh the body and mind in-between days on safari, while the tranquil surroundings allow the mind to be still and reflect uninterrupted.
Taking care of yourself and those around you is especially important this year.
Taking care of your mental health and wellbeing with a holistic approach seeking balance in the physical, emotional, mental, and spiritual.