Our Coffee Chocolate Mousse is a delectable dessert combining two of our favourite ingredients: coffee and chocolate. Whip up this gorgeously light and fluffy mousse for dessert for your next dinner party. This recipe makes about 900ml. The best part about this chocolate mousse recipe is that it freezes very well.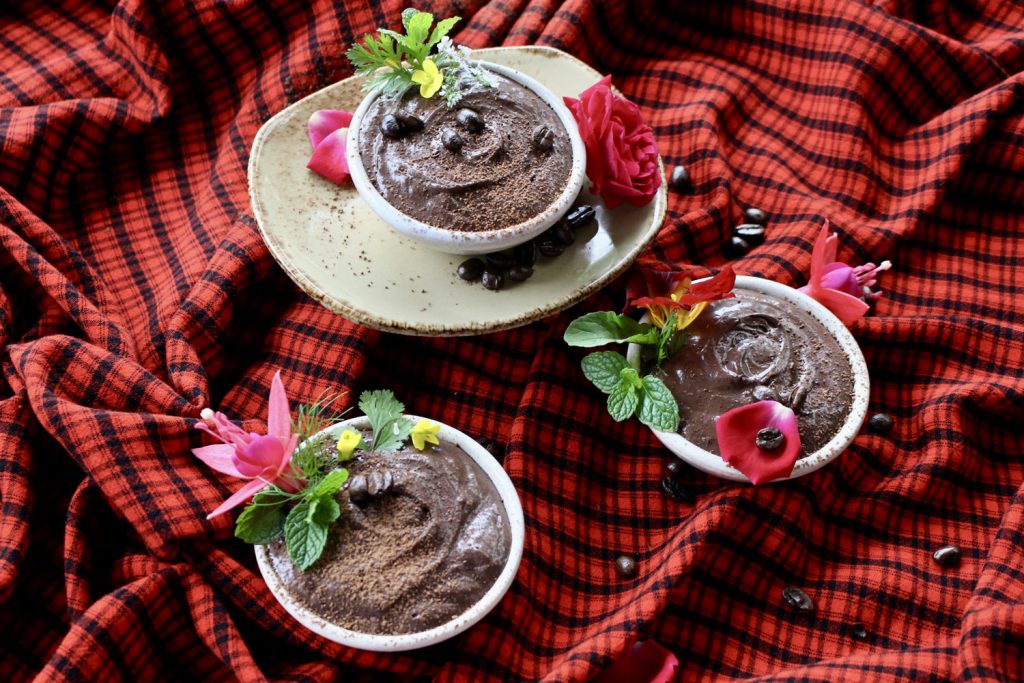 Coffee Chocolate Mousse
Ingredients
300g dark chocolate (70%), melted, room temperature
3 large eggs
80g castor sugar
5ml Gibb's Farm coffee grinds (or any other good quality coffee grinds)
2ml ground cinnamon
1ml vanilla seeds
5ml vanilla essence
200ml cream, whipped to soft peaks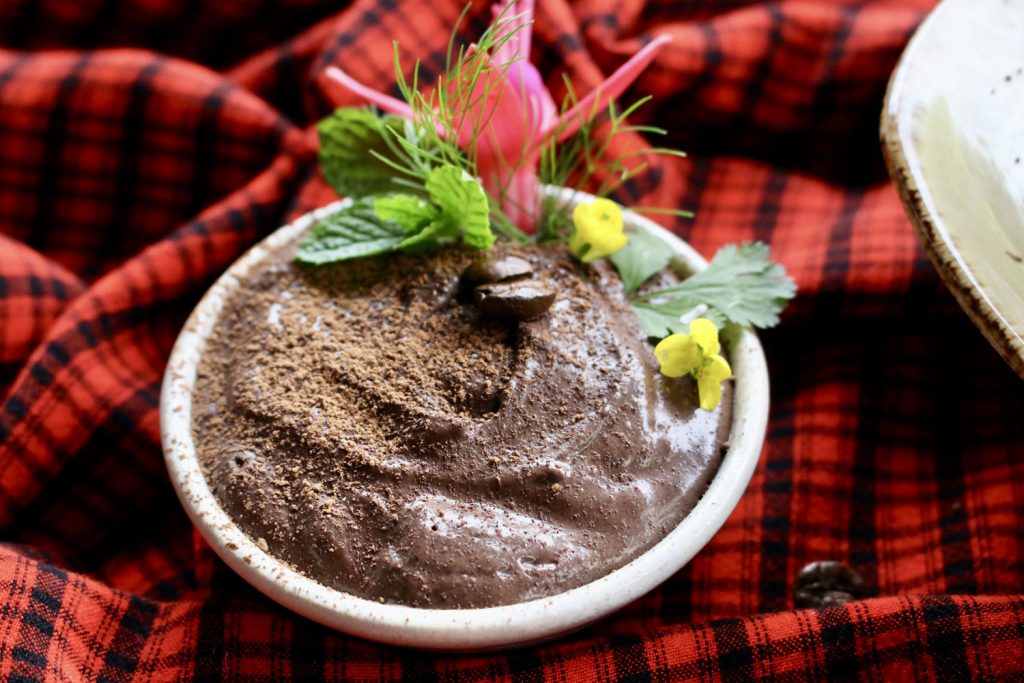 Method
Get everything in the ingredient list ready before you start.
Melt the chocolate, whip the cream, and whip the egg mixture to the ribbon stage before you add anything to the chocolate. This is because the chocolate starts setting as soon as cold ingredients are added to it and makes moulding it or dishing it neatly into a serving bowl difficult.
Beat eggs, sugar, instant coffee, cinnamon, vanilla seeds, and vanilla essence until the sugar has dissolved and the mixture is full of air and fluffy (ribbon stage).
Fold a third of the egg mixture into the melted dark chocolate, then carefully fold in the rest of the egg mixture.
Fold the whipped cream into the chocolate and egg mixture.
Spoon the chocolate mousse into moulds, serving glasses or a suitable serving bowl. Carefully tap any air bubbles.
Set in fridge for 1 hour.
Decorate and serve with whipped cream or ice cream.