There is nothing quite like biting into a carrot, knowing that just a short while earlier – your hands pulled it from the earth … Or sipping on a delicious cup of Arabica coffee made with the beans you helped to roast over hot coals … Or savouring the mouth-watering aroma of fresh bread baking in the oven, before enjoying a hot slice slathered in freshly churned farm butter…
Food just tastes better when you have been part of the process to bring it from the farm and to the table. Like you've earned each bite (and can unashamedly have second helpings as a result!).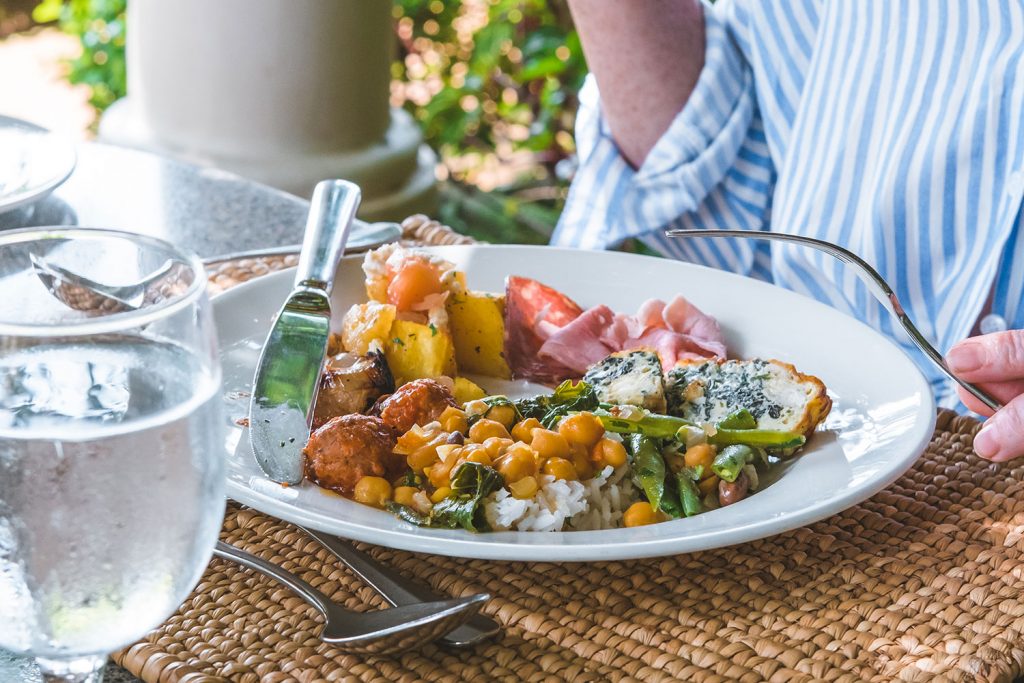 When staying at our farm, add on one more night than you thought. This will give you the time you need to enjoy the pastoral life in our gardens, farmyard, bordering forests and the nearby village of Tloma. Take a walk in the garden and breathe in the smell of things growing in the garden, get dirty with a harvest in the veggie patch, and take time to soak up a little peace and serenity.
Here are some of our favourite ways to earn your keep while embracing the tranquillity of #farmlife.
Rise & shine, baking time | 07:00 daily
Join us for our early morning bread-making ritual. What could be more fun than baking bread, and of course sampling it hot from the oven?
Vegetable harvest | 08:00 & 14:00 daily
Join in the laughter and banter as we go about the daily ritual of harvesting fresh organic produce from our vegetable garden, to be enjoyed at lunch or dinner time.
Roll up your sleeves, put on a pair of rubber boots and join us in the farmyard during your stay and earn your keep in the most authentic way.
Coffee harvesting | Seasonal
Join us as we harvest the coffee berries the traditional way. The harvest is seasonal and starts from late June until November.
Coffee roasting | 08:00 daily
Experience traditional coffee cultivation and roasting, just as it has been done for generations. Enjoy the aroma and taste of a cup of wonderful organic, fresh-roasted Arabica coffee each day at the main lodge.
Cow milking | 07:00 & 16:00 daily
Join us in the farmyard and experience something unique as you collect fresh milk through the traditional method of cow-milking – by using your hands.
Egg collecting | 10:00 & 16:00 daily
Earn your keep and your breakfast by spending time with our clucking brood of hens. Collect eggs for the kitchen team, who will use them for baking and breakfast.
Want a few more adventures? Find more farm activities for the whole family.